Skip Navigation
Winners of the 23 rd Annual Stony Brook Film Festival
presented by Island Federal Credit Union

---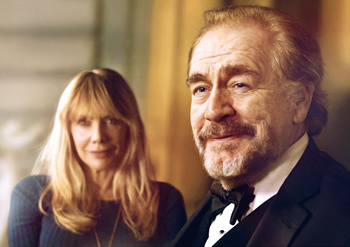 The Etruscan Smile
2018 Stony Brook Film Festival Grand Prize
 
U.S. Premiere - United States - 107 min
Directed by Oded Binnun and Mihal Brezis.
Written by Michael McGowan, Michal Lali Kagan and Sarah Bellwood. With Brian Cox
(Braveheart, The Carer), Thora Birch (Ghost World), JJ Feild (Austenland), and Rosanna Arquette (Pulp Fiction).
Acclaimed actor Brian Cox returned to the Stony Brook Film Festival in this gem of a movie. A rugged, old Scotsman reluctantly leaves his beloved isolated Hebridean island and travels to San Francisco to seek medical treatment.  Moving in with his estranged son and  workaholic daughter-in-law, he finds his life being transformed by a new-found bond with his baby grandson. Shot in San Francisco and the breath-taking coast of Scotland.
In English and Scottish Gaelic with subtitles
Produced by Arthur Cohn. Edited by Roberto Silvi. Director of Photography: Javier Aguirresarobe. From Po Valley Productions. 
---
Symphony for Ana
2018 Jury Award Best Feature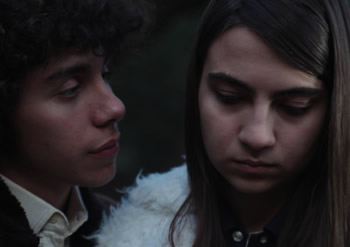 East Coast Premiere - Argentina - 119 min
Directed by Ernesto Ardito, Virna Molina. Written by Ernesto Ardito, Virna Molina and Gaby Meik. With Isadora Ardito, Rocio Palacín, Rafael Federman, Ricky Arraga, Vera Fogwill and Rodrigo Noya.
 During the bloodiest coup d'etat in Argentina, the military dictatorship 'disappeared' 108  students from The National High School of Buenos Aires. Ana is one of these students: a teenager who just wants to fall in love, have lots of friends, and fight for a better world. Instead, she must choose her friends carefully as she navigates the power struggles and ever-changing allegiances in her 15-year-old world. An intense and superbly acted film that features current students from The National High School of Buenos Aires.
 In Spanish with subtitles
 Produced by Ernesto Ardito, Virna Molina. Edited by Ernesto Ardito, Virna Molina. Director of Photography: Fernando Molina. An Ernesto
Ardito and Virna Molina Film.
---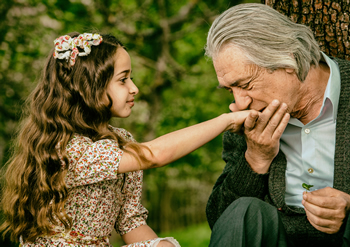 Octav
2018 Jury Award Best Feature


U.S. Premiere - Romania - 100 min
Directed by Serge Ioan Celebidachi. Written by Serge Ioan Celebidachi and James Olivier. With Marcel Iures, Victor Rebengiuc, Eric Aradits and Alessia Tofan.
When an elderly man returns to his family home after decades of absence, the apparition of his childhood sweetheart triggers a rewind to the life-changing events from his youth. As long-forgotten memories resurface, he begins to find answers to the questions that have cast a shadow over his life and gains clarity on decisions before him. A life-affirming story that celebrates the purity of childhood, love, friendship, and the happy sorrow of nostalgia.
In Romanian with subtitles
Produced by Adela Vrînceanu Celebidachi. Edited by Mircea Olteanu. Director of Photography: Blasco Giurato. A Celi Films and Oblique Media Film production. From The Little Film Company.
---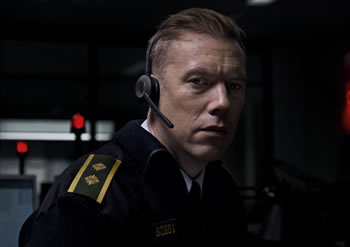 The Guilty
  2018 Audience Choice Best Feature


Denmark - 85 min
Directed by Gustav Möller. Written by Emil Nygaard Alber tsen and Gustav Möller.
With Jakob Cedergren, Jessica Dinnage and Omar Shargawi.
In this suspenseful thriller, an alarm dispatcher and former policeman answers an emergency call from a kidnapped woman, when the call is suddenly disconnected.  With the phone as his only tool, the dispatcher enters a race against time to save the endangered woman and find her kidnapper, but he soon realizes that he is dealing with a much more complicated crime than he first thought.  A tense and restrained knockout performance by Jakob Cedergren keeps you riveted to the screen throughout.
In Danish and English with subtitles
Produced by Lina Flint. Edited by Carla Luffe Heintzelmann. Director of Photography: Jasper Spanning. A Nordisk F ilm/SPRING production. From Magnolia Pictures.
---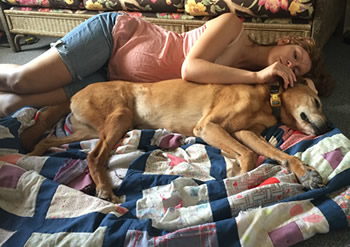 Thrasher Road

2018 Spirit of Independent Filmmaking


East Coast Premiere - United States - 86 min
Written and Directed by Samantha Davidson Green.
With Allison Brown and Christian Kohn.
When pregnant Chloe and her elderly dog, Thrasher, drive off the road while leaving behind her broken dreams in L.A., an unwelcome rescue comes in the form of Mac, Chloe's father.  Stuck together in a car with thousands of miles ahead of them and thirteen years' estrangement behind them, father and daughter start to reconnect when Mac makes a disastrous detour in an attempt to redeem himself by finding Chloe's Ex.  Shot on location from California to Mississippi to Vermont, this very indie road trip features a cast from across the country, and a heart as big as a huge, rusted-out, pickup truck.
Produced by Maria Rosenblum, Jonathan Wysock. Edited by Karen Smalley.  Director of Photography: Eric Leach.  A BetwixtNbetween
Films production.
---

Unnatural
2018 Jury Award Best Short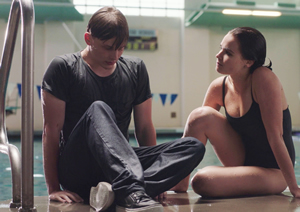 East Coast Premiere - United States - 26 min
A film by Amy Wang
 A reclusive teenager with a secret moves into a new town and befriends the rebellious girl who lives next door.
---
Internet Gangsters
2018 Audience Award Best Short

New York Premiere -
United States - 6 min
A film by Sam Friedlander
SBFF alumnus Eddie Alfano returns to star in this short where two New York hitmen in L.A. discover technology is the real enemy.