Skip Navigation
2022 Stony Brook Film Festival
Film Information
Click here to view the entire brochure
---
DAY ONE 
Thursday, July 21 • 8:00 pm

OPENING NIGHT FEATURE
Peaceful
U.S. Premiere
France - 122 min
Directed by Emmanuelle Bercot.  Written by Emmanuelle Bercot and Marcia Romano.
With Catherine Deneuve (Indochine), Benoît Magimel, Gabriel A. Sara and Cécile de France (Fanny's Journey).
Over the course of a year, Benjamin, an acting teacher with a terminal illness, attempts to make peace with his imminent death, while his fearful and controlling mother (played by a wonderful Catherine Deneuve) learns that she can no longer micro-manage the time he has left. The beating heart of this film comes from Gabriel Sara - a cancer specialist from Mount Sinai Hospital in Manhattan in real-life - who portrays Benjamin's very humane specialist Dr. Eddé. As Dr. Eddé, Sara, who also served as a consultant on the film, becomes a sort of spiritual guide to the dying and their families, as well as to his own heroic medical team. You will not want to miss this poignant, life-affirming drama about acceptance and resilience, from acclaimed actress and director Emmanuelle Bercot (Polisse) and the producers of the Deneuve masterpiece La Belle Epoque.
In French, with subtitles.   Watch the Trailer Here.
Produced by François Kraus and Denis Pineau-Valencienne. Edited by Julien Leloup.  Director of Photography: Yves Cape. A Les Films du Kiosque Production from Distrib Films US.
---
SHORT:  Lentini
United States - 11 min
A film by Alessia Mandanici

A German-Italian girl travels to Sicily for the first time in years for her grandfather's funeral, where she tries to reconnect with her Italian grandmother.

In German and Italian, with subtitles.

Watch the trailer here

---
DAY TWO
Friday, July 22 • 7:00 pm

FEATURE
Olga
Switzerland, France and Ukraine - 95 min
Directed by Elie Grappe.  Written by Raphaëlle Desplechin and Elie Grappe.
With Anastasiia Budiashkina, Sabrina Rubtsova, and Caterina Barloggio.
To avoid the growing conflict taking place in her home country, a 15-year-old Ukrainian gymnast seeks citizenship in Switzerland - the home country of her deceased father - as she works to secure a place on the Swiss national team. When the Euromaiden revolt in Ukraine erupts in 2013, anxieties rise as she finds herself torn between loyalty to her country and passion for her sport. This incredibly timely story, which features real-life gymnasts in the lead roles, leaves the viewer with an indelible portrait of strength and courage.
In Ukrainian, French, German, Italian and English, with subtitles.   Watch the Trailer Here.
Produced by Tom Dercourt and Jean-Marc Fröhle. Edited by Suzana Pedro.  Director of Photography: Lucie Baudinaud. A Point Prod production from Kino International.       
---
SHORT: Kitchen Tales
United Kingdom - 22 min
In English and Gujarati, with subtitles
A film by Jane Moriarty

Indian immigrants to the UK navigate 40 years of marriage through the food they make and the meals they share as their family grows and their love struggles to survive.
---
DAY TWO
Friday, July 22 • 9:30 pm



FEATURE
Glob Lessons

United States - 101 min
Directed by Nicole Rodenburg.  Written by Nicole Rodenburg and Colin Froeber.
With Nicole Rodenburg and Colin Froeber.
While performing low-budget children's theatre out of a minivan across the frozen Upper Midwest, two aimless thirtysomething strangers - a repressed gay man and an enigmatic woman with a wild streak - struggle to overcome their fears of inadequacy and intimacy in order to survive the lonely tundra called life. This riotous, too-funny-to-not-be-true story, written and performed with perfect timing by Rodenburg and Froeber, will leave you laughing for days and then some.
Produced by Nicole Rodenburg and Colin Froeber. Edited by Nicole Rodenburg. Director of Photography: Dean Peterson.
---
SHORT: Before Seven

United Kingdom - 15 min
A film by the RAY SISTERS

An American babysitter taking care of two young British sisters on a cloudy London day begins to realize something is very much amiss.
---
DAY THREE
Saturday, July 23 • 4:30 pm


DOCUMENTARY FEATURE
The Jackie Stiles Story

United States - 94 min
Directed by Brent Huff.  Written by William Elliott, Brent Huff and Lee Iovino.
Jackie Stiles, a 5'8" basketball player from a small town in Kansas, averaged 47.5 points per game in high school, 30 points per game in college, and set the all-time NCAA scoring record, which she held for 16 years. Though offered scholarships from major schools famous for their basketball programs, Jackie chose to attend the much smaller Missouri State University, only to become part of the team that turned the program around to make it to the Final Four. She was named an All-American, was drafted 4th in the 2001 WNBA Draft, went on to become the Rookie-of-the-Year for the Portland Fire, and then disappeared. Through interviews and game footage, this amazing film follows Jackie Stiles – the greatest basketball player you never heard of – as it tries to untangle what drove her to practice endless hours and to strive for perfection, even at the potential cost of her own health.
Produced by Shawn Huff and Jeffrey B. Mallian. Edited by William Elliott and Lee Iovino.  Director of Photography: William Elliott, Lee Iovino, Boyderick Mays, Tracy Ready, Nate Robinsonand Steve Wynn. A Chasing Beauty production.
---
DAY THREE
Saturday, July 23 • 7:00 pm

FEATURE
Contra
Germany - 108 min
Directed by Sönke Wortmann.  Written by Doron Wisotzky.
With Nilam Farooq (Sweethearts), Christoph Maria Herbst, Hassan Akkouch.
An unpopular Professor gets himself into serious trouble for making racist remarks to freshman Naima Hamid when she arrives late for his lecture. After a video of their exchange goes viral, he is given one final chance to save his teaching career by the university president: prepare Naima to represent the University in a national debate competition. Both the Professor and Naima are less than happy about the situation, but time will tell if they can set aside their differences and work as a team. Rising star Nilam Farooq gives a breakout performance in this hilarious, heartfelt film.
In German and Arabic, with subtitles.   Watch the Trailer here.
Produced by Christoph Müller and Tom Spiess. Edited by Martin Wolf.  Director of Photography: Holly Fink. From Picture Tree.
---
 

SHORT: The Little Drummer Boy
United States - 10 min
A film by John Gray

From Stony Brook Film Festival Alum John Gray of the 2020 Audience Award-winning short Extra Innings. All is not what it seems when a father and son have a violent confrontation on Christmas Eve.

 
---
DAY THREE
Saturday, July 23 • 9:30 pm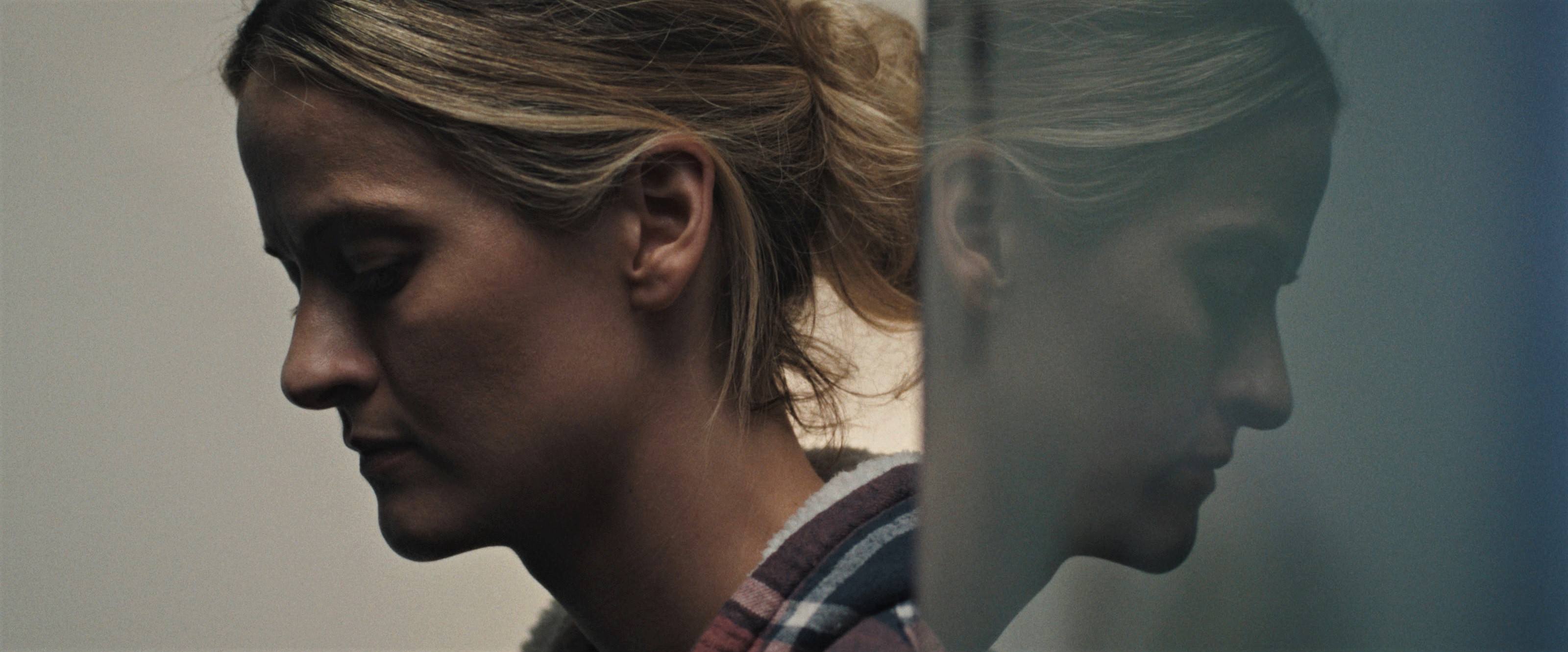 FEATURE
Peace in the Valley
United States - 88 min
Written and directed by Tyler Riggs.
With Brit Shaw (Paranormal Activity), Michael Abbott Jr. (Mud), Dendrie Taylor (The Fighter) and William Samiri.
When a senseless act of violence suddenly changes her life forever, Ashley (Brit Shaw) is confronted with the burden of raising her son alone while trying to manage her overwhelming grief. Floundering between a well-meaning mother, a guilt-ridden brother-in-law, and her own numbing sense of loneliness, Ashley realizes she must find a way through for the sake of her and her son. Shaw's unflinching portrayal of an imperfect survivor is stellar, and she brings a down-to-earth immediacy to her character's hard-won victories. A wonderful American Indie you will not want to miss.
Produced by Andrew Carlberg and Brit Shaw. Edited by Adam Lemnah.  Director of Photography: Mack Fisher. Produced by River Fall Productions.
---
SHORT: Elevate
United States - 15 min
A film by Dylan Boom


A security guard working the graveyard shift at a high-rise building has a chance encounter that she will never forget.
---
DAY FOUR 
Sunday, July 24 • 4:30 pm

DOCUMENTARY FEATURE
Nasima
United States/Bangladesh - 85 min
Directed by Heather Kessinger.  Written by Heather Kessinger, Jaimal Yogis and Kevin Klauber.
When she sold trinkets on the beach, 7-year-old Nasima's attention was captivated by what she saw on the water: surfing had come to Bangladesh. Knowing instantly that this was what she wanted to do, Nasima went on to become the first female surfer in Bangladesh, where women don't even swim in public, let alone ride waves. By the time she turned 14, she was beating the top boys on Bangladesh's young surf circuit, paddling alone against a ferocious current of societal condemnation. Standing atop her board in defiance to anyone who would keep her off the waves, Nasima finds that surfing has made her both a target and an icon. All the while, a younger generation of girls watch her every move and wonder if they can surf their way to personal freedom as well. This powerful, exhilarating, and even shocking documentary will make you marvel at how one woman, expertly doing something perfectly normal, can impact an entire nation.
In Bengali and English, with subtitles.   Watch the Trailer Here.
Produced Chevy Chen, Christine Günther, Heather Kessinger and Jaimal Yogis. Edited by Kristina Motwani.  Director of Photography: Jordan Dozzi. A Photo SF, Fireglory Pictures and Fireglory Pictures production.
---
DAY FOUR 
Sunday, July 24 • 7:00 pm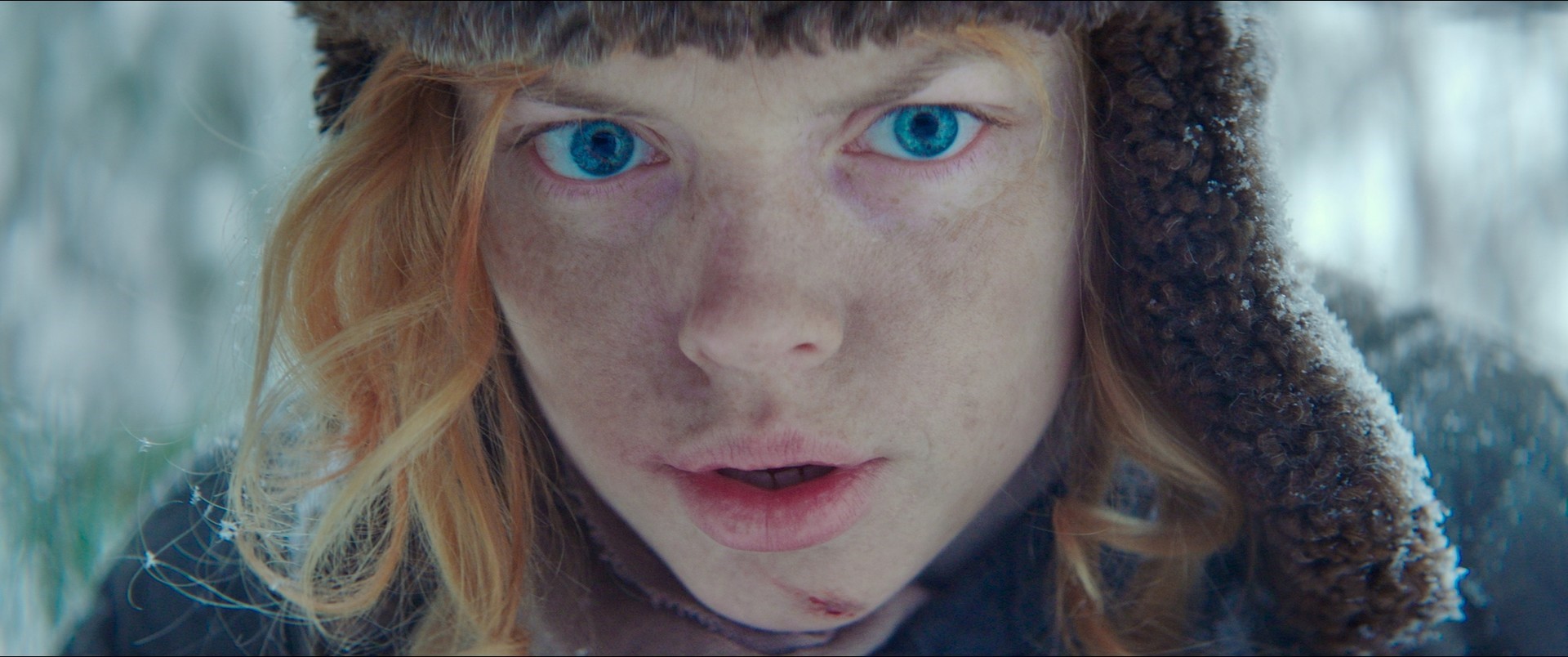 FEATURE
Berenshtein
Israel and Ukraine - 110 min
Directed by Roman Shumunov.  Written by Simon Shechter and Tasha Karluyka.
With Yaroslav Kucherenko, Anton Karlinsky, Lilya Ostapovich, Pavel Aldoshin, Viktoriya Levchenko, Dmitriy Saranskov and Ygor Surkov.
The amazing, true story of Leonid Berenshtein, the last surviving member of the World War II partisan battalion that located Hitler's secret weapon - the V2 missile development facility - all while hiding his real name and Jewish identity from his fellow soldiers. This epic masterpiece seamlessly intersperses Berenshtein's story with footage of the real Berenshtein remembering his experiences during the last days of his life. Despite the horrors he endured and the nightmares he witnessed, what shines through is how the humanity of one man impacted all those around him. A film you will not soon forget.
In German, Polish, Russian and Ukrainian, with subtitles.   Watch the Trailer Here.
Produced by Ronen Balzam and Emanuel Shechter. Edited by Roman Shumunov.  Director of Photography: Evgeny Usanov, Ronen Kruk and Kirill San. From Go2Films.
---
SHORT: The Switcheroo
United States - 10 min
A film by Ryan and Anthony Famulari

Everything is easier with a clone – even dating! A fast-paced, ridiculously hilarious film from Stony Brook's own Famulari brothers.
---
DAY FOUR 
Sunday, July 24 • 9:30 pm

FEATURE
This is a Film About My Mother
United States - 60 min
Written and directed by Tess Harrison.
With Tess Harrison, Will Harrison and Joyce Chopra.
Filmed in the cold grey pallet of Ithaca, New York, real-life brother and sister Tess and Will Harrison play fictional siblings Eve and Max, who reconnect during a stark winter weekend one year after their mother's passing. Made on a micro-budget, this one-of-a-kind film gently explores the space between childhood and adulthood as the older and more reserved Eve calls upon her younger brother Max to help her make a documentary about their mother, who made a name for herself as a children's book author and illustrator. With patience, wit, and a bit of magic, this captivating gem manages to pull a fully realized story out of thin air. A one-of-a-kind true American Indie.
Produced by Tess Harrison and Frankie Wagner. Edited by Anisha Acharya.  Director of Photography: Cale Nichols. A Delicate Powermoves production.
---
SHORT: North Star

United States - 30 min
A film by P.J. Palmer

A rural rancher and his ailing spouse make a heartbreaking decision to preserve their life together in the face of mounting pressures from relatives. A thought-provoking story with a stellar cast, including Kevin Bacon.
---
DAY FIVE
Monday, July 25 • 7:00 pm

FEATURE
Hit the Road
Iran - 93 min
Written and directed by Panah Panahi.
With Pantea Panahiha, Hasan Majuni, Amin Simiar and Rayan Sarlak.
What seems like a casual outing slowly reveals itself to be much, much more in this entertaining, mysterious, road trip masterpiece by first time director Panah Panahi. As the family of four drives to an undisclosed location, the older son quietly broods, the younger son is an unstoppable ball of energy, the grumpy father with his leg-in-cast is relegated to the back seat, and the overly nurturing mother worries about something none of them are talking about. Simultaneously heart-wrenching, heart-warming, and even laugh-out-loud funny, this award-winning film is what everyone will be talking about for the rest of the festival. You do not want to miss it!
In Persian and English, with subtitles.   Watch the Trailer Here.
Produced by Mastaneh Mohajer, Jafar Panahi, Panah Panahi. Edited by Amir Etminan, Ashkan Mehri.  Director of Photography: Amin Jafari. From Kino Lorber.
---
SHORT: Summer of Bees
Finland - 23 min
In Finnish, with subtitles
A film by Ida-Maria Olva

A young woman decides to quit school and instead use the money her parents saved for her to start beekeeping… with some reluctant help from her mother.
---
DAY FIVE
Monday, July 25 • 9:30 pm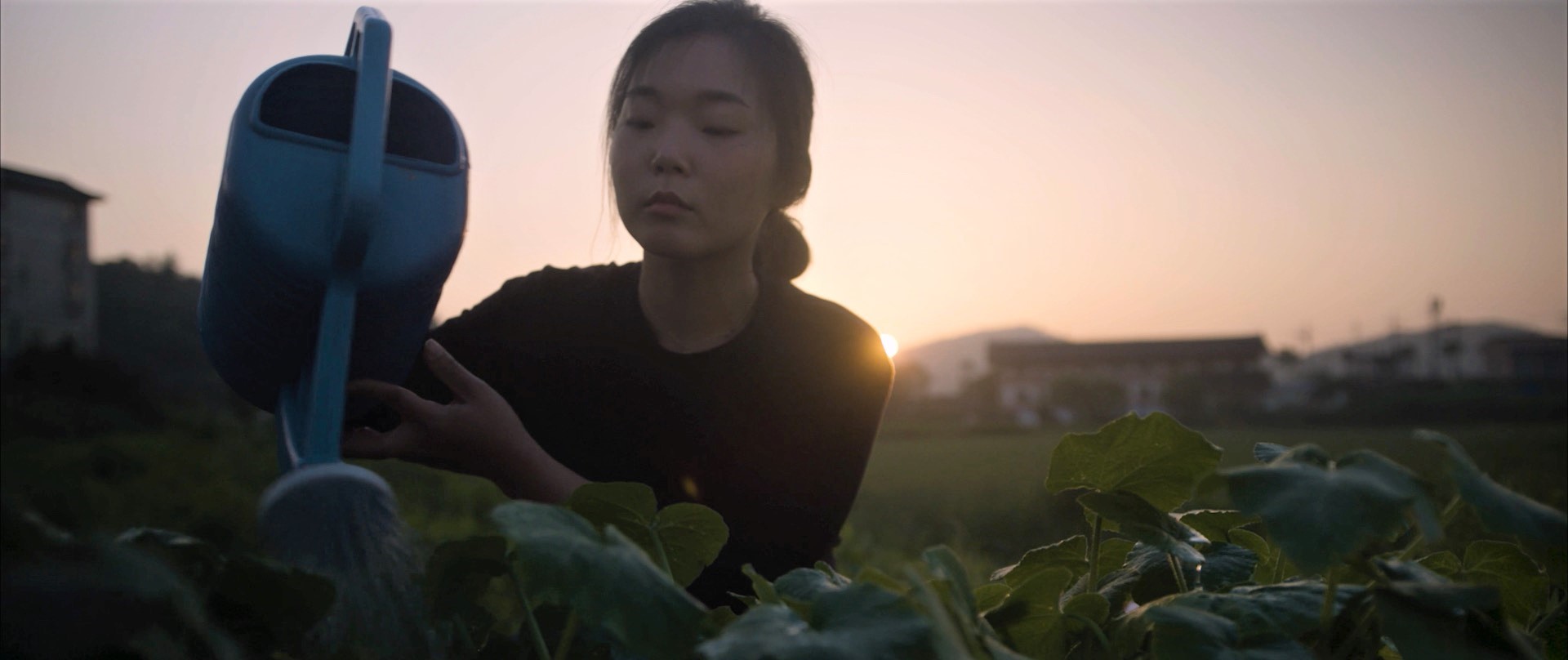 FEATURE
Seokkarae
Republic of Korea - 96 min
Written and directed by Mike Beech.
With Jiwon Lee, Jongho Lee and Jaejin Yun.
In this character-driven and beautifully realized indie film from Korea, a quiet twenty-something attempts to keep the family business going while dealing with her passive, alcoholic father and the recent death of her mother – who was a veritable force of nature. Faced with her own complicated love life and violent threats from a querulous neighbor, she accepts the aid of a local shaman as she slowly begins to find her own surprising path. A rare glimpse into a world we rarely get to see, with a wonderfully understated performance by Jiwon Lee.
In Korean, with subtitles.  Watch the Trailer Here.
Produced by Mike Beech and Thomas Maitland. Edited by Mike Beech. Director of Photography: Thomas Maitland. From Moktan Productions.
---
SHORT: Saving Elodie
United Kingdom - 11 min
A film by Jessica Hughes

A surly teenager must confront real-life when the Wi-Fi dies at her Grandad's remote cabin in Iceland.
---
DAY SIX
Tuesday, July 26 • 7:00 pm
FEATURE
Hard Shell, Soft Shell
France - 99 min
Directed by Emma Benestan.  Written by Emma Benestan and Nour Ben Salem.
With Yasin Houicha, Oulaya Amamra and Raphaël Quenard.
An oyster farmer has his heart broken when his long-time girlfriend Jess - an up-and-coming actress - decides she wants to take a break right after he proposes to her. Moving back home to wallow in his grief, his mother is convinced he's done something wrong, his sister wants her bedroom back, and his friends are beside themselves over his extreme sensitivity. The only person to offer him a solution is Lila, who insists that she teach him to dance so he can make Jess jealous at an upcoming party. Filmed on location in the beautiful southern port city of Sète, what could have been just a light-hearted romantic comedy somehow becomes something much more in the expert hands of writer-director Emma Benestan. This is the perfect summer getaway.
In French, with subtitles.  Watch the Trailer Here.
Produced by Caroline Nataf. Edited by Perrine Bekaert.  Director of Photography: Aurélien Marra. A Unité production, from Salaud Morisset.
---
SHORT: Almost Winter
United States - 14 min
A film by Austin Kolodney

A recent graduate, doing his best to keep a playful, absent-minded professor on track, begins to wonder if he is becoming more of a caretaker than an assistant.

Watch the Trailer Here.
---
DAY SIX
Tuesday, July 26 • 9:30 pm

FEATURE
The Justice of Bunny King
New Zealand - 101 min
Directed by Gaysorn Thavat.  Written by Sophie Henderson, Gregory King and Gaysorn Thavat.
With Essie Davis (The Babadook), Thomasin McKenzie (Jojo Rabbit), Lively Nili and Tanea Heke.
Forced into the fringes of society by powers beyond her control, Bunny is quick-witted, broad-smiling, and ever-hopeful as she tries to carve out a life washing car windows, taking care of her sister's children, and doing her best to get her own kids out of foster care. Though she tries to follow the rules, or at least bend them to her advantage, things come crashing down when Bunny witnesses an incident her maternal instincts cannot ignore and finds herself on the run with her emotionally wounded teenage niece. Essie Davis owns the screen in this searing portrait of a woman holding on to her dignity and humanity in the face of an inflexible, misguided bureaucracy. 
Produced by Emma Slade. Edited by Cushla Dillon. Director of Photography: Ginny Loane. From FilmRise.
---
SHORT: The Dress
United States - 10 min
A film by Marie Karkashadze

When a young woman wearing an ankle-monitor carefully prepares for a consequential meeting, a single distraction may be one too many.
---
DAY SEVEN
Wednesday, July 27 • 7:00 pm

FEATURE
Image of Victory
Israel - 128 min
Directed by Avi Nesher.  Written by Avi Nesher, Liraz Brosh and Ehud Bleiberg.
With Joy Rieger (Outdoors), Amir Khoury (7 Days in Entebbe), Ala Dakka (7 Days in Entebbe), Yadin Gellman and Neta Roth (Touch).
During Israel's 1948 War of Independence, the little-known Battle of Nitzanim pitted the rag-tag residents of a small seaside kibbutz against the massive Egyptian army, which was under orders to provide an 'image of victory' for Egypt's King Farouk. By focusing on two real figures from both sides of the conflict - an idealistic filmmaker from Cairo embedded with the Egytian troops, and an impetuous, heroic Israeli kibbutznik radio operator (brought wonderfully to life by Joy Rieger) – director Avi Nesher turns this tragedy into a three-dimensional epic full of life, love, and even laughter, fusing drama and history, while conveying the true human toll of war. With incredible acting and indelible images, you will not forget these characters, or their bravery.  
In Arabic, Hebrew and Spanish, with subtitles.  Watch the Trailer here.
Produced by Ehud Bleiberg. Edited by Isaac Sehayek. Director of Photography: Amit Yasur. From Panorama Films.
---
SHORT: Milk
United Kingdom - 9 min
A film by Adam Etheridge

A single parent finds herself trapped between the medical advice she receives from her son's doctor and her instincts as a mother

---
DAY SEVEN
Wednesday, July 27 • 9:30 pm

FEATURE
The Test
France - 85 min
Directed by Emmanuel Poulain-Arnaud.  Written by Noé Debré and Emmanuel Poulain-Arnaud.
With Alexandra Lamy, Philippe Katerine, Matteo Perez, Joaquim Fossi and Chloé Gaillard.
In this fast-paced comedy, Annie is a Type-A wife and mother of four with everything under control: Her husband is clueless, her oldest son is studious, her middle son is in love, her daughter is really into her dance team, and they all happily take care of the youngest son. Nothing could possibly go wrong, or so it seems, until she finds a positive pregnancy test hidden in their bathroom trash that no one seems to know anything about. As her investigation uncovers secret after secret, Annie's sense of control begins to unravel in spectacular fashion. A laugh-riot from beginning to end.
In French, with subtitles.   Watch the Trailer here.
Produced by Thibault Gast and Matthias Weber. Edited by Grégoire Sivan. Director of Photography: Thomas Rames. From Distrib Films.
---
SHORT: Free Fall
France - 19 min
A film by Emmanuel Tenenbaum

Inspired by a true story, a young stock trader in London must make the biggest decision of his professional life on September 11th, 2001. 
---
DAY EIGHT
Thursday, July 28 • 7:00 pm

FEATURE
Haute Couture
France - 100 min
Directed by Sylvie Ohayon.  Written by Sylvie Ohayon and Sylvie Verheyde.
With Nathalie Baye (Catch Me If You Can), Lyna Khoudri (The French Dispatch), Pascale Arbillot, and Claude Perron (Amélie).
Nearing the end of her career as a head seamstress at Dior in Paris, Esther is briefly distracted in the Metro by twenty-something Jade, only to have her handbag stolen by Jade's partner-in-crime. When one of the contents in the handbag cause Jade to regret the theft, she decides to return it, only to have Esther unexpectedly offer her a job. While the two seem to be from opposite worlds, they also sense something in the other that has been lacking in their lives. Actors Nathalie Baye and Lyna Khoudri breathe life into these women whose shared passion for beauty and craftsmanship transcends everything that should divide them. A gentle and endearing feel-good film.
In French, with subtitles.  Watch the Trailer Here.
Produced by Olivier Kahn. Edited by Mike Fromentin.  Director of Photography: George Lechaptois. From Menemsha Films.
---
SHORT: Jungle
Australia - 15 min
A film by Kieran Wheeler

A young woman awakens to find herself in the midst of a living nightmare, in this gritty, heart-pounding drama co-written by lead actress Claudia Hruschka.
---
DAY EIGHT
Thursday, July 28 • 9:30 pm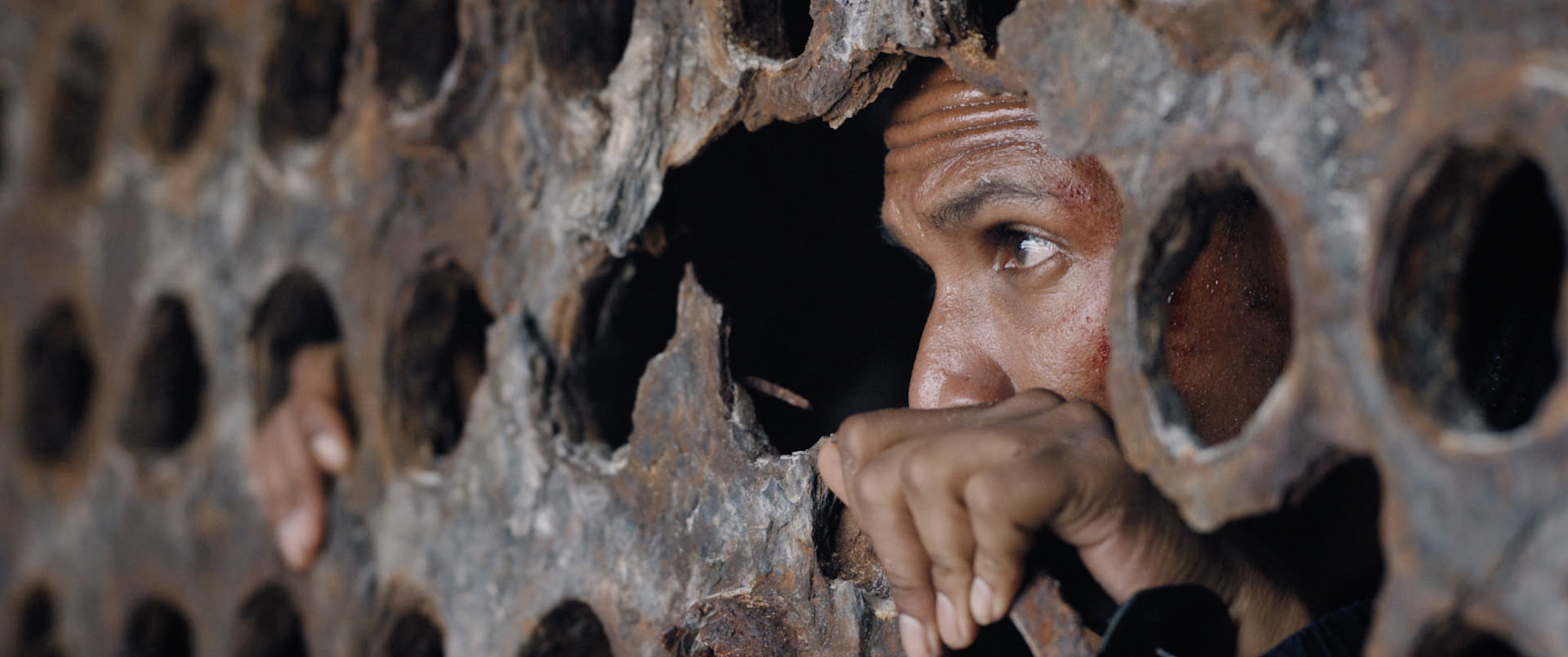 FEATURE
Sons of the Sea
South Africa - 82 min
Written and directed by John Gutierrez.
With Roberto Kyle, Marlon Swarts, Brendon Daniels and Nicole Fortuin.
A young hotel-worker from an impoverished South African fishing community is pressured by his older brother to steal two bags filled with abalone, which would bring them a fortune on the black-market. But when they realize they are being tracked by a corrupt government official, the brothers' mission to sell the goods takes them through the mountainous region of the fabled Cape of Good Hope, and into a fight for their own survival. This beautifully acted thriller sidesteps the usual stereotypes to show you this part of the world as you've never seen it.
In Afrikaans and English, with subtitles. Watch the Trailer here.
Produced by Khosie Dali, John Gutierrez, Imran Hamdulay and David Horler. Edited by Paul Speirs.  Director of Photography: Sebastian Cort. A Amiga Pictures and Miss K Productions Production.
---
SHORT: Ousmane
Canada - 25 min
In French, with subtitles
A film by Jorge Camarotti

Ousmane, a newly arrived immigrant living in Montreal, faces a challenging situation when he meets an elderly disoriented lady at the end of his workday.
---
DAY NINE
Friday, July 29 • 7:00 pm

FEATURE
Vera Dreams of the Sea

Kosovo, Albania, and Republic of Macedonia - 82 min
Directed by Kaltrina Krasniqi.  Written by Doruntina Basha.
With Teuta Ajdini, Alketa Sylaj and Refet Abazi.
Vera - a middle-aged sign language interpreter, respected wife, mother, and grandmother – finds her seemingly serene life disrupted when her husband's suicide reveals a part of him that she never knew. After her seemingly supportive cousin-in-law suddenly makes a claim to some of her late-husband's property, Vera slowly comes face-to-face with the deep-seated corruption and gender inequality of her homeland and must decide how much she is willing to risk to stand up to those threatening her. This taut thriller will leave you hanging on until the very last scene.
In Albanian, with subtitles.  Watch the Trailer here.
Produced by Shkumbin Istrefi. Edited by Kaltrina Krasniqi and Vladimir Pavlovski.  Director of Photography: Sevdije Kastrati. An ISSTRA Creative Factory, Vera Films production from Heretic Films.
---
SHORT: All That Glitters
United Kingdom - 23 min
A film by Dan Bronzite

A desperate teenager snatches a rich woman's handbag only to discover that her life is not as rosy as it seems. Featuring Sophia Myles.
---
DAY NINE
Friday, July 29 • 9:30 pm

FEATURE
Black Box

France and Belgium - 129 min
Directed by Yann Gozlan.  Written by Nicolas Bouvet-Levrard, Yann Gozlan and Simon Moutairou.
With Pierre Niney (Yves Saint Laurent), Lou de Laâge (The Innocents) and André Dussollier (Of Love and Lies, Amélie)
A young and talented Black Box analyst is tasked with finding the reason behind the deadly crash of a brand-new aircraft. When the case is suddenly closed by authorities, he senses that something is wrong, and risks everything with his own rogue and increasingly dangerous investigation. This brainy film flies by as it twists and turns itself to its very end, taking what could have been a standard paint-by-numbers thriller and coloring way outside the lines. Don't bother waiting for the inferior English-language remake that is bound to happen – instead come watch the vastly better original in all its suspenseful glory!
In French and English, with subtitles.   Watch the Trailer here.
Produced by Wassim Béji, Thibault Gast and Matthias Weber. Edited by Valentin Féron.  Director of Photography: Pierre Cottereau. A Studio Canal film from Distrib Films.
---
SHORT: Aysha
Germany - 13 min
In Arabic and Kurdish, with subtitles.
A film by Cengiz Akaygün

Aysha's sister has no problem quoting from the Koran, but Aysha falters and instead struggles to remove the veil that covers their mother's greatest fear.
---
DAY TEN
Saturday, July 30 • 8:00 pm

CLOSING NIGHT FEATURE
Lost Transport

East Coast Premiere
Netherlands, Luxembourg, Germany - 101 minutes
Written and directed by Saskia Diesing.
With Hanna van Vliet, Eugénie Anselin, Anna Bachmannand Bram Suijker, and Konstantin Frolov.
In the spring of 1945, a train deporting 2,500 Jewish former prisoners from the Bergen-Belsen concentration camp is abandoned by fleeing German soldiers near a small German village, leaving the fate of its occupants to the advancing Russian troops. Amid the ensuing confusion and its very real dangers, three women from vastly different backgrounds - Russian sniper Vera, village girl Winnie and Jewish-Dutch survivor Simone – realize they must work together if they are to survive. Based on real events from the final days of World War II, this gripping drama reveals a part of history rarely heard or understood, as these very human characters set aside their differences to forge a very unlikely friendship. A powerful and deeply moving film that provides the perfect ending to our festival.
In Dutch, German, Russian and English, with subtitles.   Watch the Trailer here.
Produced by Hans de Wolf, Alexander Dumreicher-Ivanceanu, Christine Kiauk, Bady Minck, Hanneke Niens and Herbert Schwering.  Edited by Axel Skovdal Roelofs. Director of Photography: Aage Hollander. From Menemsha Films.
---
SHORT: Mila
United States - 20 min
A film by Cinzia Angelini

Veteran animation artist Cinzia Angelini brings us her directorial debut in this heart-warming story of a young girl who has lost everything but still clings to hope. Inspired by events of the Trento bombing in Italy, 1943.
---