Skip Navigation
DAY TWO | Friday, July 21 • 7:00 pm
PLEASE NOTE: Shorts play first at screening times. Click here to view the full schedule.
EXODUS
Friday, July 21 • 7:00 pm
FEATURE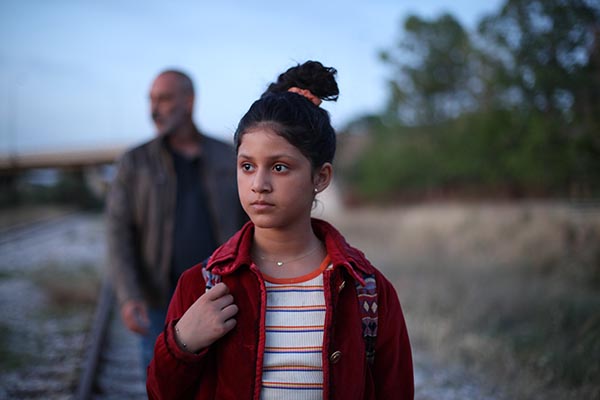 Exodus
Sweden - 102 min
Directed by Abbe Hassan. Written by Kristoffer Cras and Abbe Hassan.
With Ashraf Barhom (Zaytoun), Jwan Alqatami, and Isa Aouifia (Netflix's Snabba Cash).
A young Syrian refugee flees to Turkey in a crowded shipping container, expecting to be taken to Sweden and join her family upon arrival. But her plans quickly change when a raid by Turkish immigration authorities sends everyone running, and she barely escapes deportation. Soon a cynical smuggler reluctantly takes her with him, with the thought of recouping his losses from her parents. As they travel through Europe, avoiding the authorities at every turn, this mismatched duo begins forming a bond as two desperate strangers in a dangerous world.

In Arabic, with subtitles.

Produced by Anna-Klara Carlsten, Mattias Nohrborg and Olle Wirenhed. Edited by Dino Jonsäter. Director of Photography: Petrus Sjövik. A B-Reel Films production from LevelK.
INDIVIDUAL FILM TICKETS  FESTIVAL PASSES
---
HIT FRIENDS
SHORT


Hit Friends
United States - 13 min
A film by Daniel Rashid
Daniel Rashid (Almost Winter) returns to SBFF with a riotous tale of best friend assassins who go everywhere together. Except maybe Six Flags.
INDIVIDUAL FILM TICKETS  FESTIVAL PASSES
---
*The Opening and Closing Night Parties are for Gold Passholders and Filmmakers only.
Click here to purchase a Gold Pass.
---
View the Festival Brochure Here