Skip Navigation
DAY THREE | Saturday, July 22 • 9:30 pm
PLEASE NOTE: Shorts play first at screening times. Click here to view the full schedule.
GRANDPA GOES SOUTH
Saturday, July 22 • 9:30 pm
FEATURE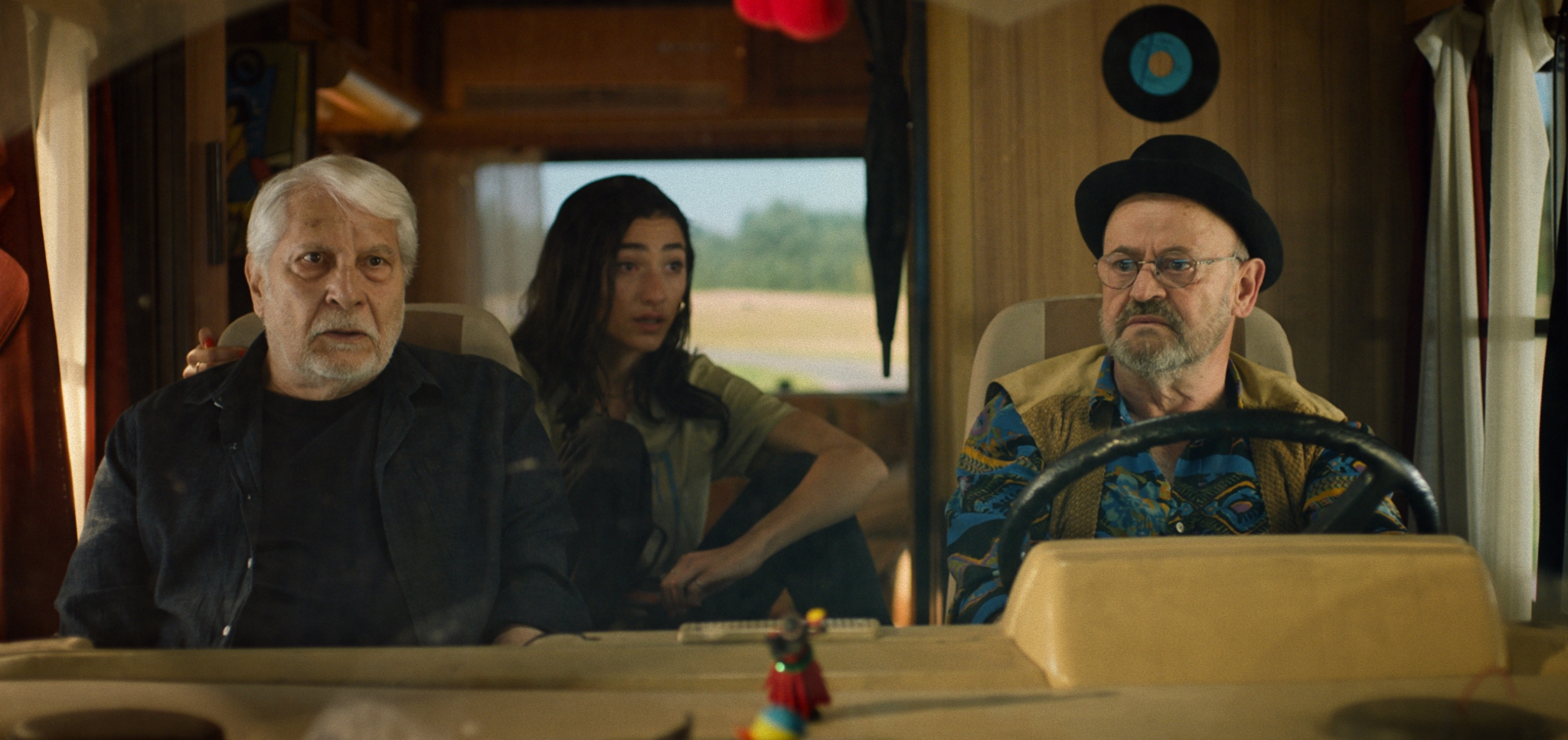 Grandpa Goes South
U.S. Premiere
Slovenia - 104 min
Written and directed by Vinci Vogue Anžlovar.
With Boris Cavazza, Vlado Novak and Zala Djuric.
Frustrated and alone, jazz musician Vlado abducts his terminally ill best friend and former band-mate Boris from a hospital to travel south in his vintage motorhome to find Boris' long-lost love, Neda, before he dies. Meanwhile, young ingenue Esma finds herself on the run as the only living witness to an assassination. The two old-timers find themselves teamed up with Esma and, with the help of her family connections, travel with a group of itinerant Romani, outfoxing incompetent authorities and crazed assassins. A laugh-out-loud adventure filled with jazz, Gypsy music, and a little bit of magic.
In Croatian, Macedonian and Slovenian, with subtitles.

Produced by Branislav Srdi. Edited by Vinci Vogue Anzlovar.
Director of Photography: Milos Srdic. Produced by A Atlanta.
INDIVIDUAL FILM TICKETS  FESTIVAL PASSES
---
TWO CHAIRS, NOT ONE
SHORT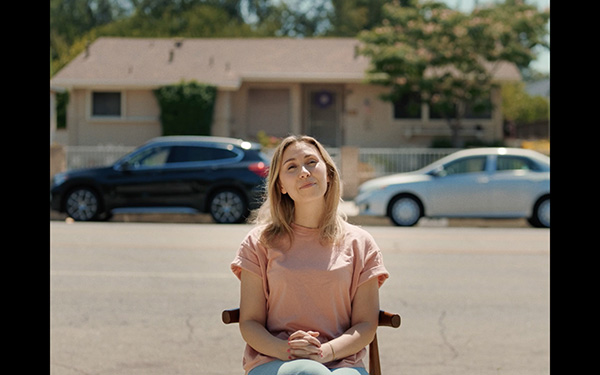 Two Chairs, Not One
United States - 11 min
A film by Austin Kolodney

Director Austin Kolodney (Almost Winter) returns to SBFF with this humorous tale of a morally dubious dropshipper and a persistent, disgruntled customer, played by Caitlin Reilly (HBO's Hacks, Loot, and Dead Boy Detectives).
INDIVIDUAL FILM TICKETS  FESTIVAL PASSES
---
*The Opening and Closing Night Parties are for Gold Passholders and Filmmakers only.
Click here to purchase a Gold Pass.
View the Festival Brochure Here