Skip Navigation
DAY SIX | Tuesday, July 25 • 9:30 pm
PLEASE NOTE: Shorts play first at screening times. Click here to view the full schedule.
AMANDA
Tuesday, July 25 • 9:30 pm
FEATURE
Amanda
Italy - 93 min
Written and directed by Carolina Cavalli.
With Benedetta Porcaroli, Galatéa Bellugi, Giovanna Mezzogiorno and Monica Nappo (House of Gucci).
Back home after studying in Paris, 24-year-old Amanda lives a friendless life with her wealthy-but-dysfunctional family. When her
mother tells her that she once played with a local girl when she was much younger, Amanda makes it her mission to find this grown woman and convince her that they are still best friends. An extremely entertaining, quirky, out-of-this-world comedy with a
dynamic performance from Benedetta Porcaroli.
In Italian, with subtitles.
Produced by Antonio Celsi, Lorenzo Gangarossa, Mario Gianani, Annamaria Morelli, Malcolm Pagani and Moreno Zani. Edited by Babak Jalali. Director of Photography: Lorenzo Levrini. A Elsinore Film, Wildside, I Wonder Pictures, Charades, Tenderstories, La Città di Torino and Regione Piemonte production. From Oscilloscope Laboratories.
INDIVIDUAL FILM TICKETS  FESTIVAL PASSES
---
MAHOGANY DRIVE
SHORT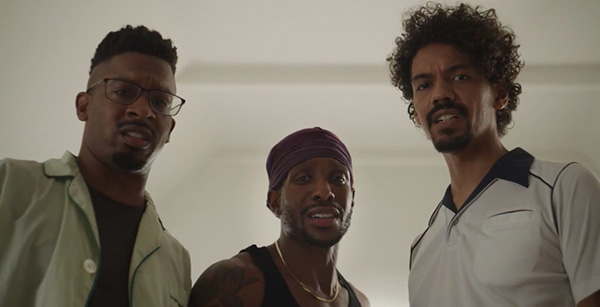 Mahogany Drive
United States - 13 min
A film by Jerah Milligan
Three Black men wake up to a nightmare: a dead white woman in their Airbnb. Tensions rise, and accusations fly until they realize the horrible, hilarious truth.
INDIVIDUAL FILM TICKETS  FESTIVAL PASSES
---
*The Opening and Closing Night Parties are for Gold Passholders and Filmmakers only.
Click here to purchase a Gold Pass.
View the Festival Brochure Here