Skip Navigation
DAY EIGHT | Thursday, July 27 • 7:00 pm
PLEASE NOTE: Shorts play first at screening times. Click here to view the full schedule.
MARCH '68
Thursday, July 27 • 7:00 pm
FEATURE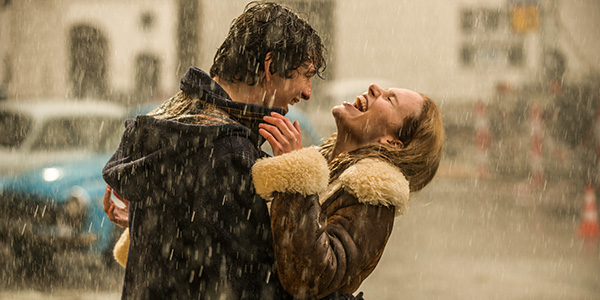 March '68
East Coast Premiere
Poland - 117 min
Directed by Krzysztof Lang. Written by Andrzej Golda and
Krzysztof Lang.

With Vanessa Aleksander, Ignacy Liss, Ireneusz Czop, Edyta Olszówka, Mariusz Bonaszewski and Anna Radwan.

Young and madly in love, Hania and Janek get caught up in the 1968 student protests of unlawful expulsion of their colleagues from their university while the Polish government ramps up the anti-Zionist campaign that will lead to the repression of Jews across Poland. To complicate matters, Janek is the son of one of the high-level officers tasked with overseeing the raids on the students, while Hania is Jewish. Feeling like Romeo and Juliet trapped in a country overwhelmed by rebellion, they fight to stay together, no matter the cost.
In Polish, with subtitles.
Produced by Wojciech Widelski. Edited by Rafal Listopad. Director of Photography: Arkadiusz Tomiak. A Film It and elewizja Polska production, from Menemsha Films.
INDIVIDUAL FILM TICKETS  FESTIVAL PASSES
---
THE FATHER, THE SON, AND THE RAV KALMENSON
SHORT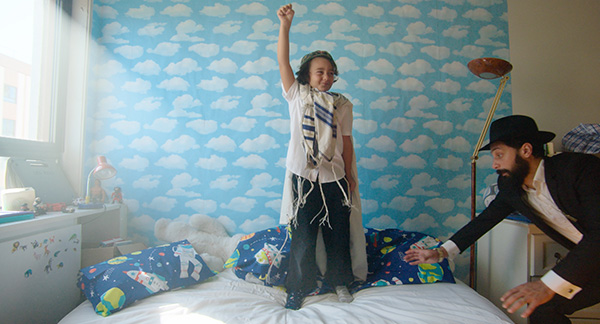 The Father, The Son and The Rav Kalmenson
U.S. Premiere
France - 15 min
A film by Dayan D. Oualid
Every Saturday, Yoel goes to synagogue with his 6-year-old son, but on one particular Saturday, Rav Kalmenson pulls Yoel aside to inform him that his son "is lighting up".
In French, with subtitles.
INDIVIDUAL FILM TICKETS  FESTIVAL PASSES
---
*The Opening and Closing Night Parties are for Gold Passholders and Filmmakers only.
Click here to purchase a Gold Pass.
View the Festival Brochure Here