Skip Navigation
Winners of the 2023 Annual Stony Brook Film Festival
presented by  Island Federal
2023 FESTIVAL WINNERS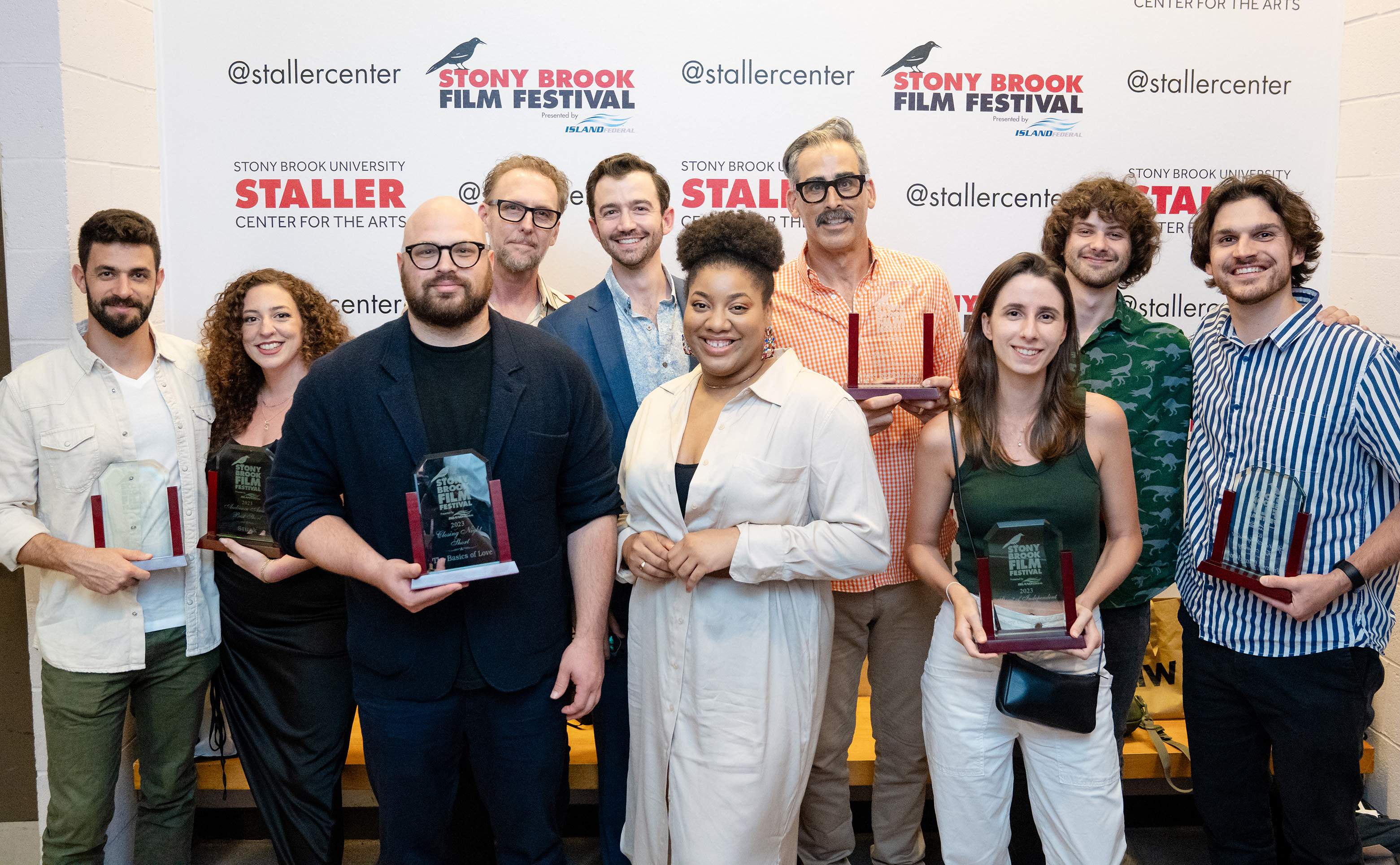 ---
Yes Repeat No
2023 Jury Award Best Feature

United States - 98 min
Written and directed by Michael Moshe Dahan.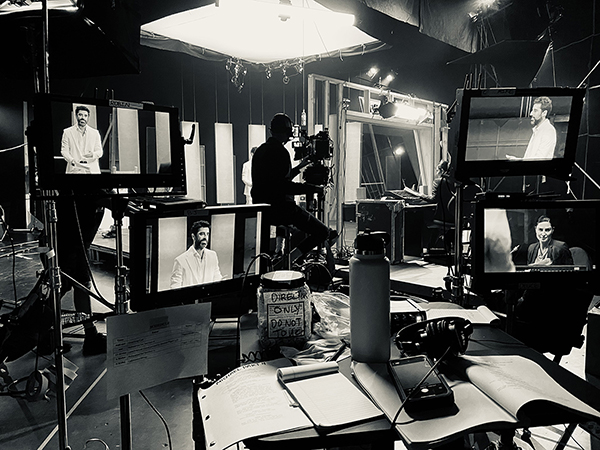 With Salome Azizi, Mousa Hussein Kraish (American Gods), Adam Meir and Karim Saleh (Vice).
Three actors audition to play Palestinian-Jewish actor/activist Juliano Mer-Khamis, a former IDF paratrooper who identified himself as "100% Palestinian and 100% Jewish." As their tense rehearsals fracture their own sense of self, they find themselves at odds with their subject, their director, each other, and even themselves. But just when the story begins to implode, something unique happens: you witness the actors in real life, asking questions directly to director Michael Dahan. This brilliant, witty and thoroughly engrossing meta masterpiece tackles the topic of identity, the Israeli-Palestinian conflict, and film itself in the sure hands of Dahan.
Produced by Michael Dahan, Braxton Pope and Sarah Szalavitz. Edited by Benjamin Shearn. Director of Photography: B.J. Iwen.
Watch the trailer here.
---
The Grandson
2023 Audience Award Best Feature
East Coast Premiere
Hungary - 115 minDirected by Kristóf Deák. Written by Kristóf Deák, Nina Kov and András Vörös.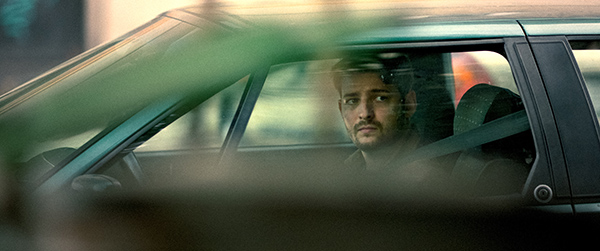 With Gergely Blahó, Tamás Jordán, Laura Döbrösi, Judit Bárdos and Gábor Jászberényi.
When a grandfather falls victim to a heartless scam that robs him of his money and spirit, his quiet and polite grandson Rudi would prefer to have it taken care of by the authorities. When the police say they can do nothing, Rudi decides he won't let the criminals get away with it. But he must change into a radically different person to find them and get restitution. And with unexpected allies on his side, he might just get the justice he seeks. An intense, charged thriller from Hungary about a situation all too familiar.
In Hungarian, with subtitles.
Produced by Tamás Zákonyi. Edited by Mano Csillag. Director of Photography Róbert Maly. A Flashback Productions film from the Hungarian National Film Institute.
Watch trailer here.
---
First Snow of Summer
2023 Audience Award Best Feature
U.S. Premiere
Austria - 90 min
Written and directed by Chris Raiber.
With Thomas Prenn, Verena Altenberger, and Margarethe Tiesel.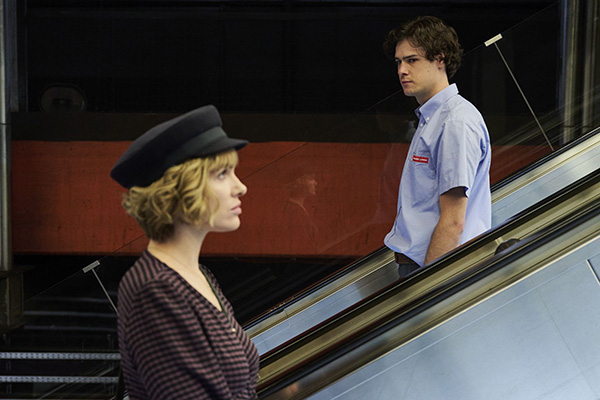 When Alexander's mother died, his father moved into an underground tunnel to be as close to her as possible. So Alexander, who has lived with his grandmother since, promised himself that he would never fall in love. Instead, he decides to live underground like his father, although in this case that means working at a lost-and-found office in the metro station that he rarely leaves. But things get complicated when he meets Caro, a young woman who works in the metro's hat shop just across from him. A magical romance whose wonderfully strange and whimsical setting is grounded by compelling performances from Thomas Prenn and Verena Altenberger as Alexander and Caro.
In German, with subtitles.
Produced by Ingrid Klingohr, Nikolaus Klingohr and Nils Klingohr. Edited by Cordula Werner. Director of Photography: Mario
Minichmayr. An Interspot Film production, from Picture Tree International Films. Watch the trailer here.
---
Where the Road Leads
2023 Spirit of Independent Filmmaking Award


Serbia - 81 min
Written and directed by Nina Ognjanovic.
With Jana Bjelica, Zlatan Vidovic, Vladimir Maksimovic, Ninoslav Culum, Svetozar  Cvetkovic and Igor Filipovic.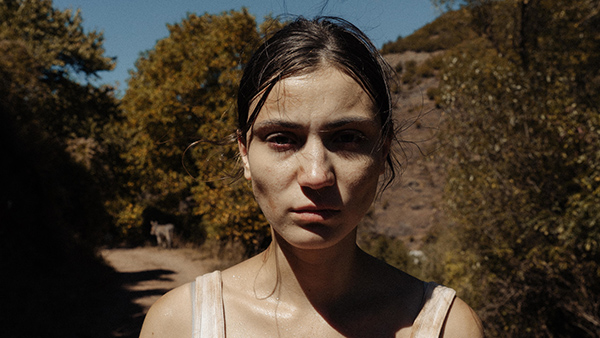 An unexpected visitor with news of a coming highway arrives at a barely habited Serbian village just as the power goes out. Met with suspicion, hope, and disbelief, the visitor decides he should leave the next day, even as the villagers hold a feast to welcome him. When it becomes clear that two ne'er-do-well brothers mean him harm, only Jana takes their threat seriously, doing her best to warn him. Director Ognjanovic deftly brings this sleepy village to life in this puzzle-piece tale, told with subtle humor and impending dread, all to a breathless score by Ana Krstajic. A masterful debut feature that lingers in your mind for days.
In Serbian, with subtitles.
Produced by David Jovanovic. Edited by Rastko Ubovic. Director of Photography: Vladislav Andrejevic. A Pointless Films production.
Watch trailer here.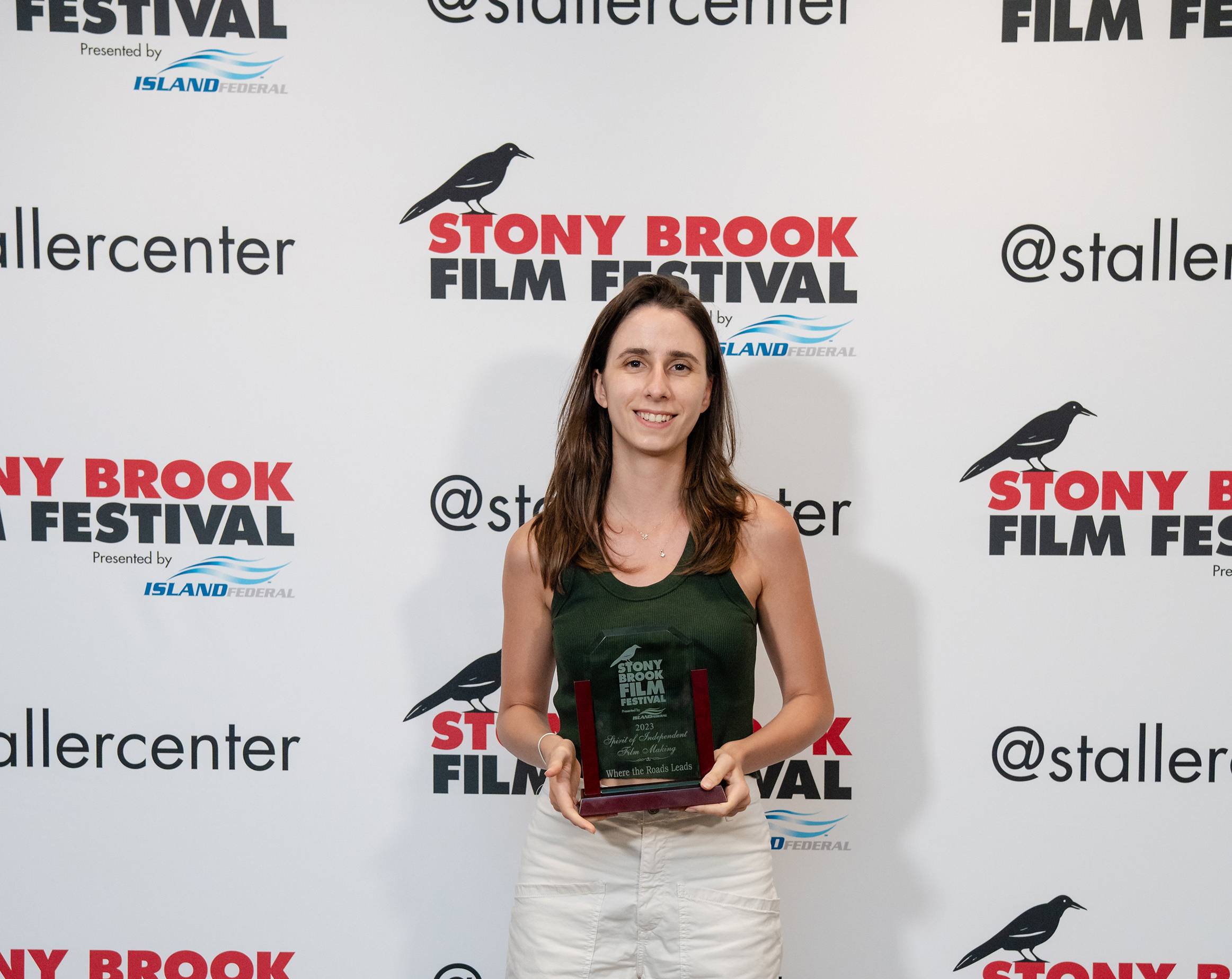 ---
Friends From Home
2023 Spirit of Independent Filmmaking Award
United States - 72 min
Written and directed by Joe Blank and Mike Koslov.
With Joe Blank and Mike Koslov.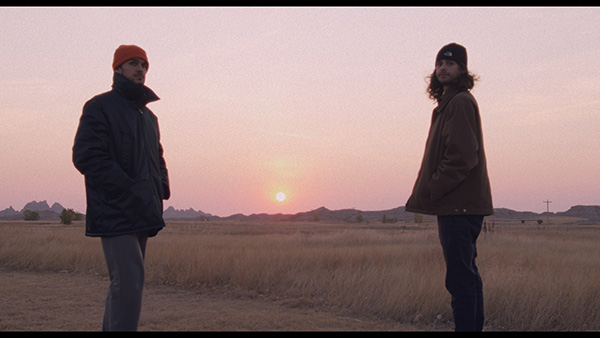 This quietly hilarious and epically scenic cross-country odyssey from New York to California is both a delight for the eyes and a jab to the funny bone as childhood friends Joe and Mike make the big drive, with stops along the way. Joe has decided to move to Los Angeles, and Mike is keeping him company. Packed with deep discussions on why Niagara Falls isn't that special and how important it is - or isn't - to stick to your itinerary, this true American indie is a painfully humorous reminder of how it feels to be trapped with another person on a long, long trip.
Produced by Joe Blank and Mike Koslov. Edited by Joe Blank and Mike Koslov. Director of Photography: Joe Blank and Mike Koslov. A Blank Slate Films production.
Watch the trailer here.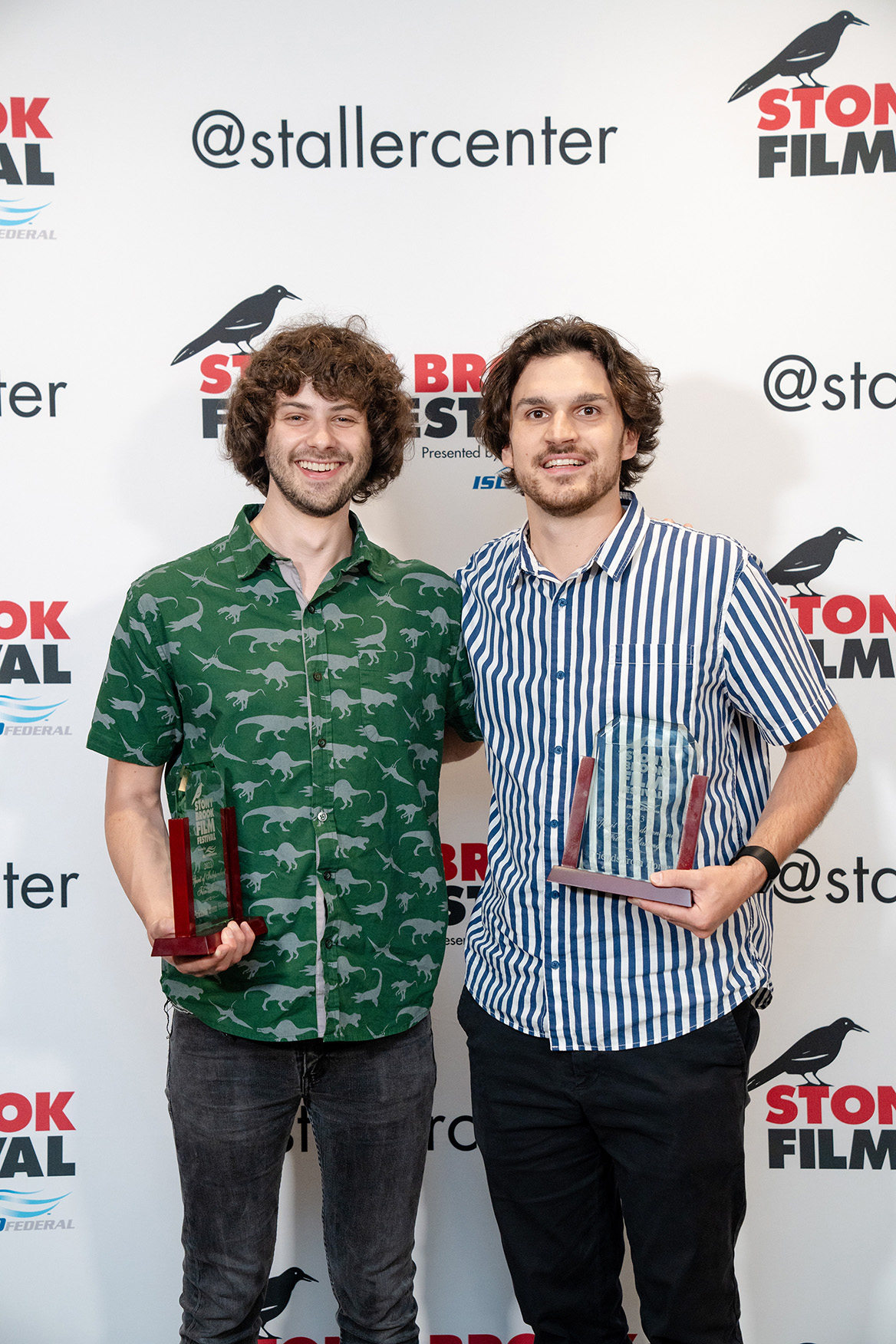 ---
2023 Jury Award Best Short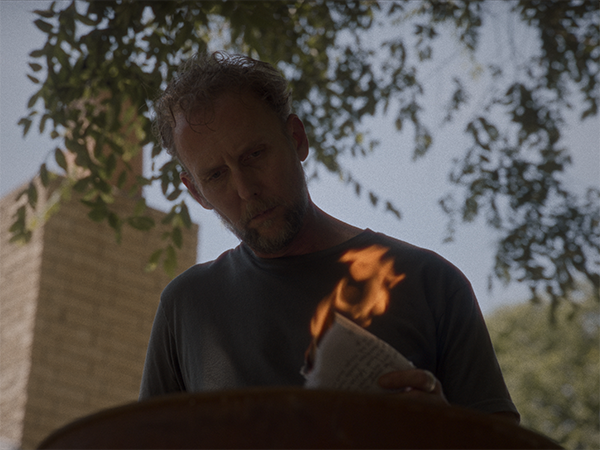 United States - 20 min
A film by Shaun MacLean
After receiving a mysterious letter from his ailing father, a wayward son returns to his childhood home to wrestle with a dark family secret.
Watch the Trailer here.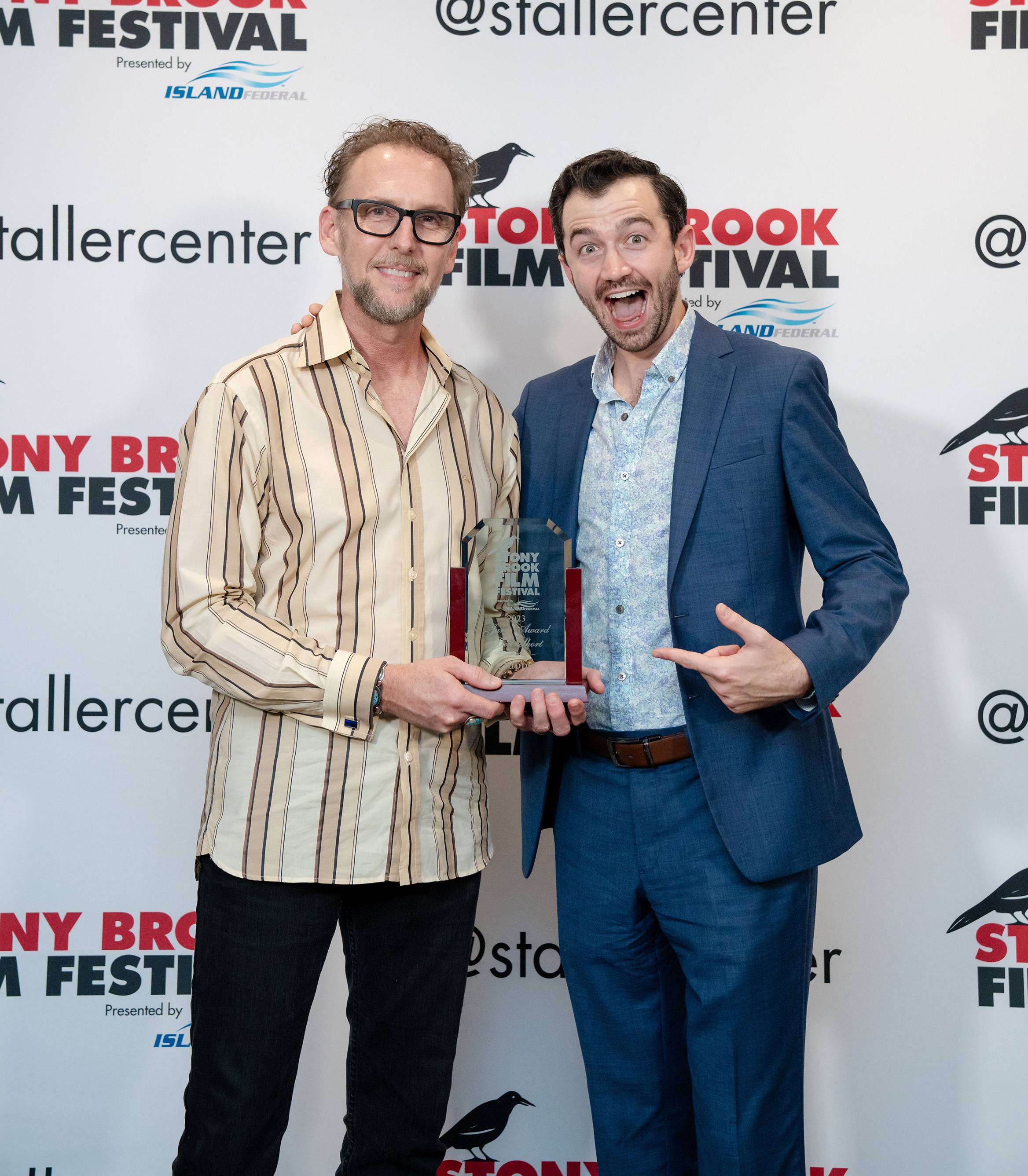 ---
Stuck
2023 Audience Award Best Short
Israel - 27 min
A film by Shoval Chiprut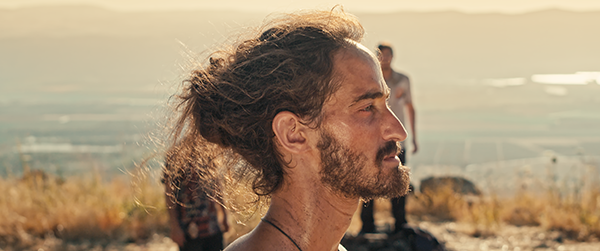 An army veteran with PTSD asks two childhood friends to accompany him back to a location from their past, not realizing it is a minefield.
In Hebrew, with subtitles.
Watch the trailer.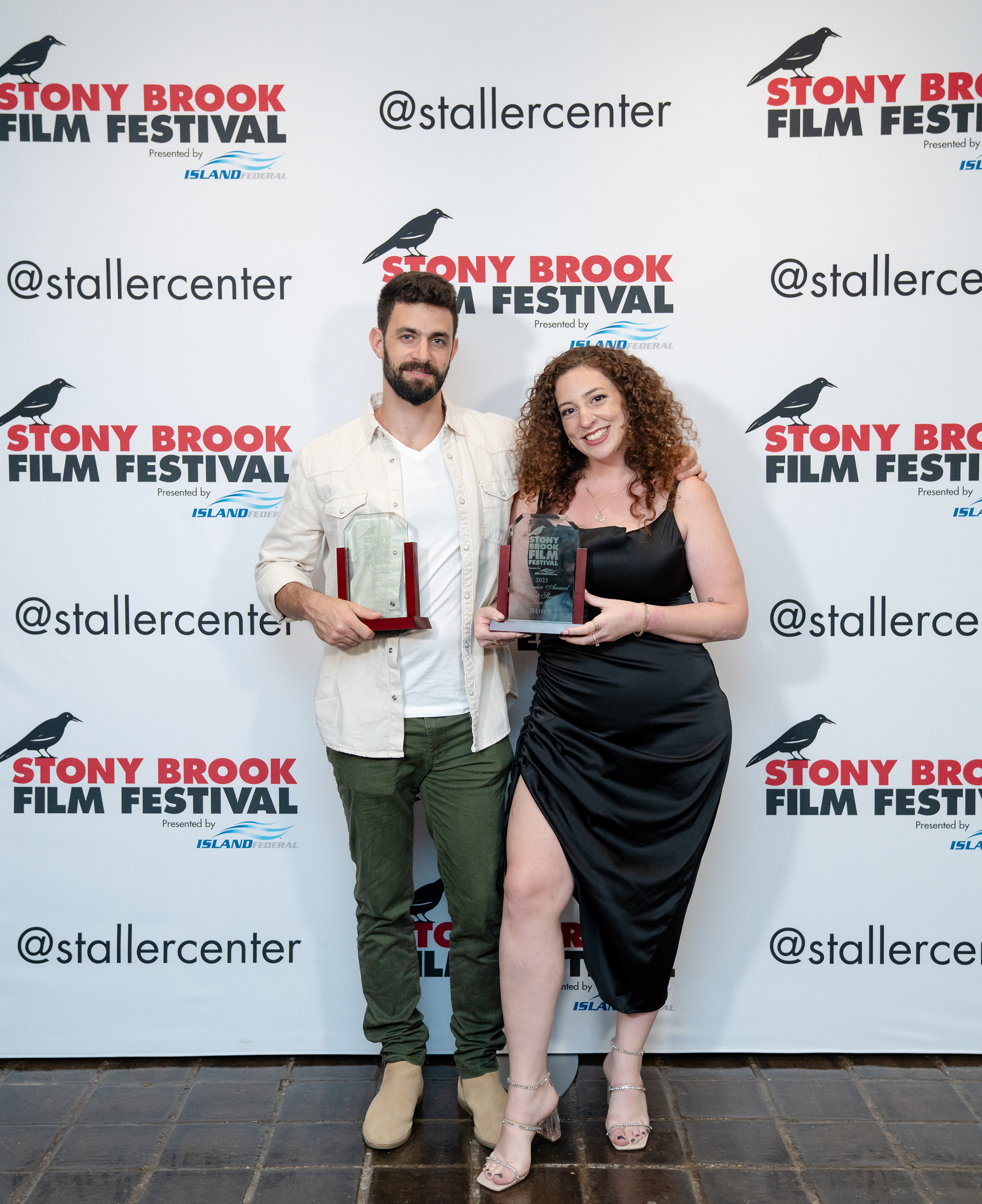 ---

Sea of Time
2023 Opening Night Feature

U.S. Premiere
Netherlands - 116 min
Directed by Theu Boermans. Written by Marieke van der Pol.
With Sallie Harmsen (Kenau), Reinout Scholten van Aschat, Elsie de Brauw (Tonio), and Gijs Scholten van Aschat.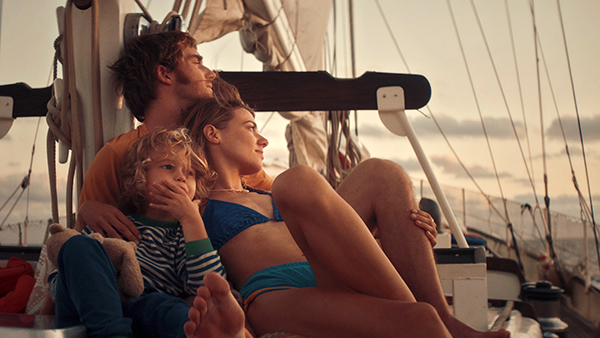 Lucas and Johanna live an idyllic life on their boat, passionately in love and far away from the worries of the world. When a sudden accident changes their lives forever, they find themselves separated and unable to move on with one another. Thirty-five years later, in the autumn of their lives, they reconnect when Lucas decides to bring the heart of their struggle to life in the final theatrical production of his career. After decades of unresolved pain, they find themselves once again drawn together by their love, but will it be enough? Both heart-wrenching and hopeful, this opening night feature film is a must-see.
In Dutch, with subtitles.
Produced by Maarten Swart. Edited by Herman P. Koerts, Job ter Burg. Director of Photography: Myrthe Mosterman. A Kaap Holland Film Production from Dutch FilmWorks.
Watch the trailer here.
---
Divertimento
2023 Closing Night Feature

France - 110 minutes
Directed by Marie-Castille Mention-Schaar.
Written by Clara Bourreau and Marie-Castille Mention-Schaar.
With Oulaya Amamra (Hard Shell, Soft Shell), Lina El Arabi, and Niels Arestrup (Diplomacy, War Horse).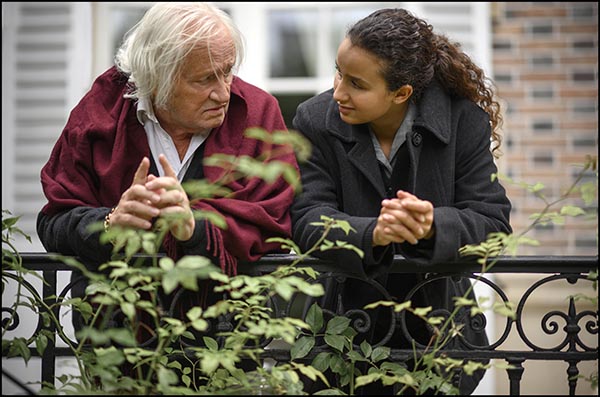 The true story of Zahia Ziouani, who at the age of 17 decided to pursue her childhood dream of becoming a conductor. She and her twin sister and cellist Fettouma are already at a disadvantage in the Parisian classical world, being of Algerian descent and coming from a less prestigious background. But with remarkably few female conductors in Europe, it seems even less likely that Zahia will ever be taken seriously as a conductor at her school. When she is taken under the wing of conductor Sergiu Celibidache (a wonderful Niels Arestrup), Zahia receives the boost of confidence she needs. With the support of their family and community, the two sisters launch their own orchestra. Oulaya Amamra and Lina El Arabi give their all to the roles of Zahia and Fettouma, and director Mention-Schaar smartly sidesteps the many pitfalls of a biopic to create a compelling and cohesive moment in time. This beautifully uplifting film is the perfect ending to our festival.
In French, with subtitles.
Produced by Marc-Benoît Créancier and Olivier Gastinel. Edited by Benoît Quinon. Director of Photography: Naomi Amarger. An Easy Tiger and Estello Films production, from Le Pacte.
Watch the trailer here.
---

The Red Suitcase
2023 Opening Night Short

Luxembourg - 18 min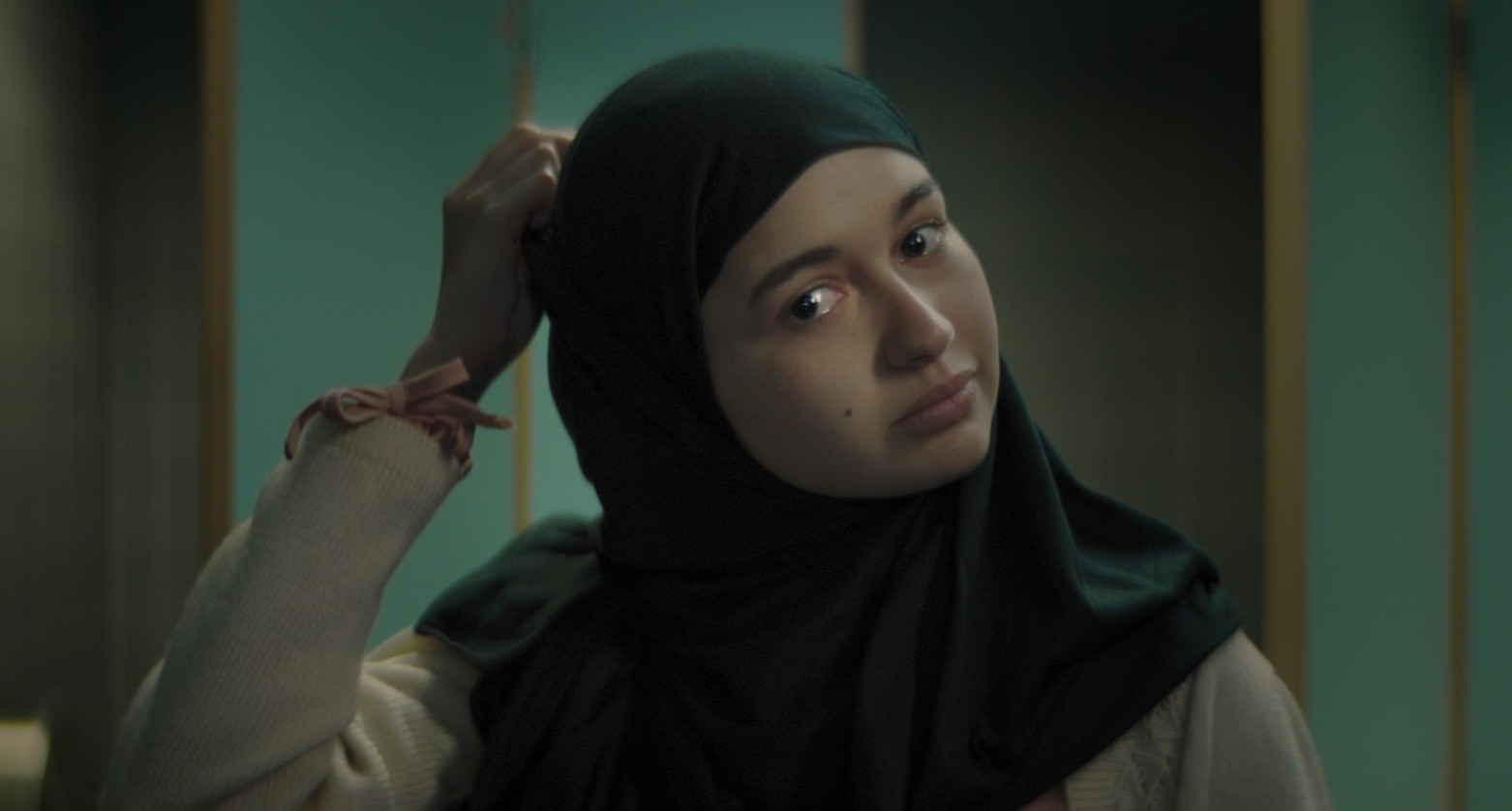 A film by Cyrus Neshvad
A 16-year-old Iranian girl waits at an airport with her red suitcase, contemplating a life-altering decision.
An Academy Award-nominated short from the director of our 2019 Audience Award-winning short, Portraitist.
In English, French, and Persian, with subtitles.
Watch the trailer here.
---
The Basics of Love
2023 Closing Night Short

United States - 18 min
A film by Joshua Nathan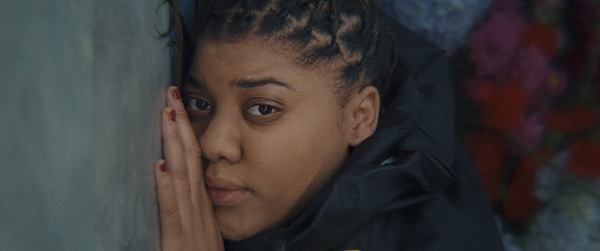 After stumbling into an armed robbery on New Year's Eve, two sanitation workers are caught off-guard by feelings for one another that they didn't realize they had.
Watch the Trailer here.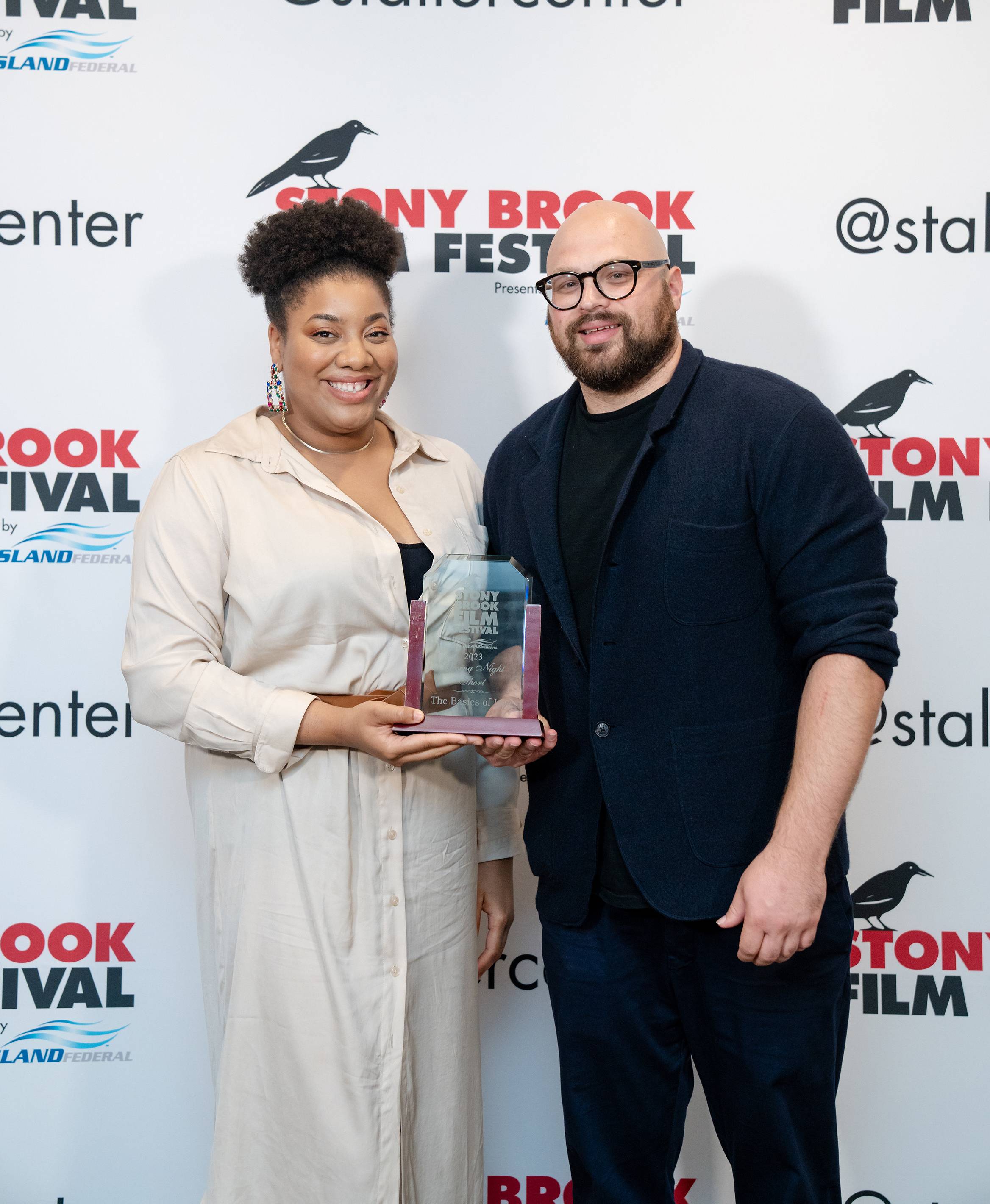 ---